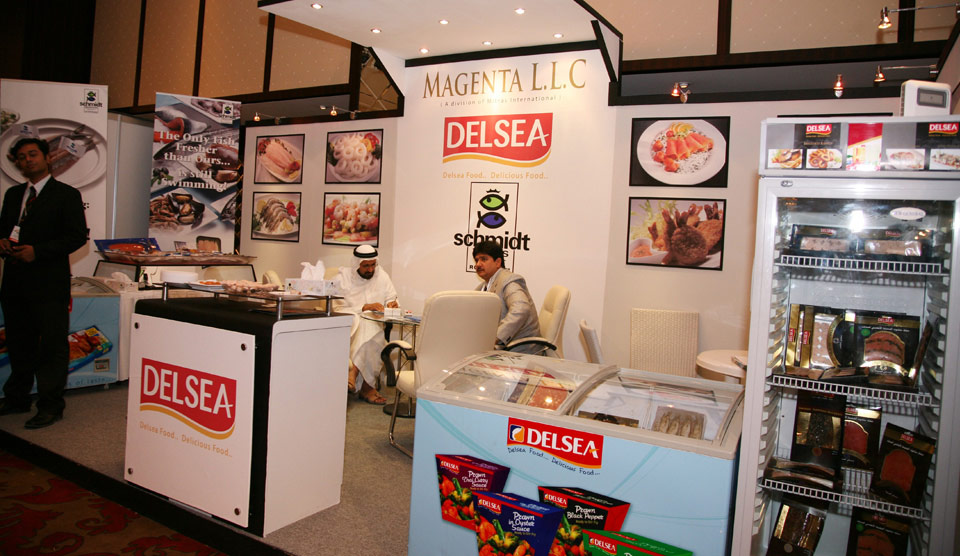 Are you Looking for a reliable Exhibitor Stand Contractor Dubai?
Or perhaps you're seeking exceptional Exhibition Stand Design Dubai? Look no further! Our experienced team of exhibition stand builders and designers is here to meet your needs. Whether you require to built stand or prefer to explore exhibition stand rentals in Dubai, we have the expertise to deliver outstanding results. As one of the leading Exhibition Stand Design Companies Dubai, we pride ourselves on creating captivating and visually striking stands that leave a lasting impression. From concept development to installation, our dedicated professionals ensure every detail is carefully executed. Trust us to be your go-to partner for all your exhibition stand requirements, whether in Saudi Arabia or Dubai. Contact us today and let us bring your vision to life with our top-notch services!
What are the factors that have contributed to the success of Orange Fairs and Events as one of the leading Exhibition Stand Design companies Dubai?
The success of a leading Exhibition Stand Design company in Dubai can be attributed to several factors, including: Design expertise: The company's ability to offer creative and innovative designs plays a significant role. A successful company would have a team of talented designers who can conceptualize and execute visually appealing and impactful exhibition stands. Quality craftsmanship: Delivering high-quality craftsmanship is crucial in ensuring that the exhibition stands are not only visually appealing but also durable and functional. Attention to detail and a focus on quality materials and construction contribute to the company's success.
How does Orange Fairs and Events approach the design and customization of their Exhibition Display Stands to meet the unique requirements and branding objectives of their clients?
Orange Fairs and Events is notably recognize for stylish Exhibition Display Stands . For each of our clients, we design a unique exhibition stand based on their brand and product ideas. We offer our customers the highest durable , elegant pleasing work. One of the best Exhibition stand companies in Abu Dhabi, we have been recognized as the number one Exhibition stand manufacturers in Abu Dhabi. Whether you're looking for a custom-built stand to show off your products or services or a stunningly designed booth for a trade show, we can create a space that will make a lasting impression. With years of experience in designing and building exhibition stands, Orange Fairs and Events have the expertise to help you create the perfect stand for your needs. From concept design to installation, Orange Fairs and Events can provide full-service support for all your exhibition stand needs. We also deal with Exhibition stand rentals in Abu Dhabi.
Our team at Orange Fairs and Events makes sure that the high-quality service that we provide is of the highest standard for an Exhibition stands in Abu Dhabi. For each of our clients, we design a unique exhibition stand based on their brand and product ideas. In our current scenario, we are Top Listed in Exhibition stand builders in Abu Dhabi globally. When it comes to Exhibition and Conference solutions, we provide the best creative solutions possible. With every design, product, or service we provide, we strive to exceed the expectations of our customers. The only way we can accomplish this is by working together with our customers and suppliers in a partnership, and by our employees committing themselves to our mission.
The best Exhibition stand contractors in Abu Dhabi provides the best exhibition stand management services in the industry Building Exhibition Display Stands is our passion
The process of creating an exhibition stand
Start by creating a sketch that fits your brands identity and then innovate your design
After that, our expert designers will plan the design
Perfection in construction and perfect handover to our esteemed customers
We discover our client's imaginations and give life to them with our creativity.
Why are we the top company for designing exhibition stands?
In designing exhibition stands, we provide our clients with unmatched artistry and creativity, which is one of the many reasons why they continue to work with us.
The key to our success is building stands that are engaging, inspire audiences to act and encourage them to stay engaged.
Using quality materials and showcasing your brand professionally, exhibition stands are reusable, offering convenience and cost-effectiveness. We can custom design features that make your stand more social.